Now Accepting Grant Applications: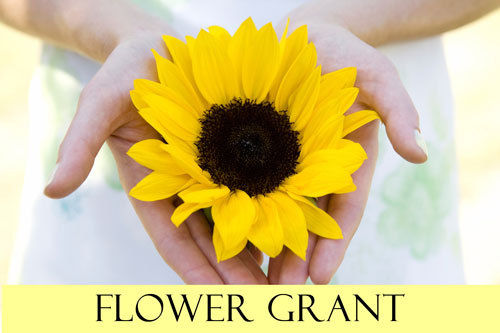 Several times a week, we at Julia's Florist find ourselves fielding calls from nonprofit organizations seeking flower donations. As a volunteer with the Cape Fear Guardian Ad Litem Association and other organizations, Julia's owner Dana Cook knows the obstacles nonprofits face in accomplishing their missions -- particularly on tight budgets
In a move to make a difference and donate as much as we possibly can, we have decided to develop Julia's Florist Flower Grant. The grants – to be awarded on September 26th, 2019 – will offer free flowers or floral arrangements to local non-profit organizations for their fundraising events.
We realize we can't help everybody, but this effort will at least allow us to give more. If we know the recipients' needs ahead of time we can keep an inventory and calendar of upcoming donations.
Qualified candidates must be non-profit agencies in New Hanover County, and northern Brunswick County. Upon approval, arrangements would go to recipients as designated in the grant application.
Grants will be awarded on Wednesday, September 26, 2019, at 6 p.m. at a celebratory reception at Julia's Florist. The submission deadline for this grant is Aug. 31st, 2019 at 5:30. Forms and complete details are available online at www.juliasflorist.com or at Julia's Florist, 900 S. Kerr Avenue, Wilmington, NC 28403.
Grant Application