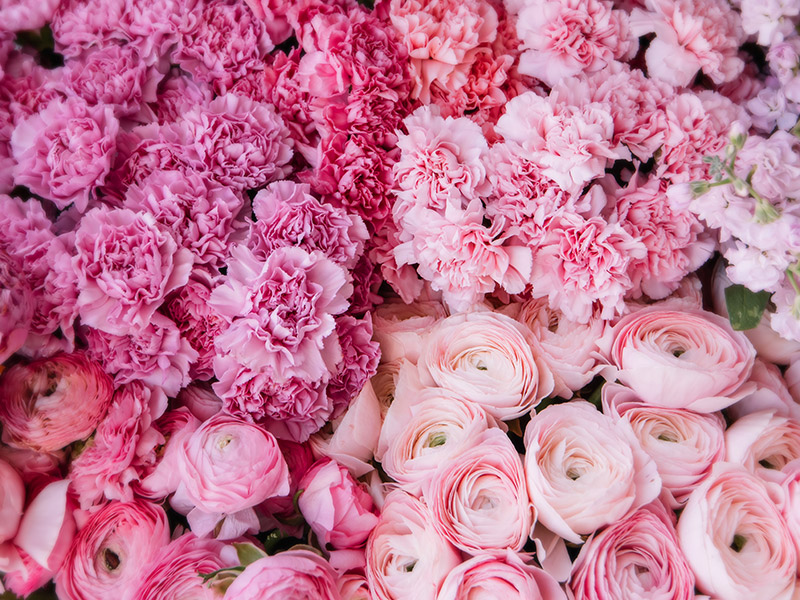 Favorites in Get Well
About

Get Well Soon Flowers
Below is our list of floral arrangements that are perfect to send when you want someone to know you're thinking of them! Show them how much you care with one of our get well soon flowers!
Frequently Asked Questions
What flower symbolizes "get well"?

There are a few different ways to say "get well soon!" with flowers, and choosing flower varieties for their symbolism is one way to display your thoughtfulness. Carnations represent good luck, asters represent cheerful wishes, sunflowers represent optimism and long life, daisies symbolize cheerfulness, yellow and orange roses represent positivity, and chrysanthemums symbolize fidelity and long life.
What flower symbolizes healing?

Chrysanthemums, lavender and daisies can all symbolize healing and well wishes for your recipient's good health.
What flowers are good for sending to someone in recovery?

While there are myriad beautiful flower varieties, some are better than others when it comes to sending to someone in recovery. Choosing flowers that are hypoallergenic is a thoughtful gesture that says you want to be considerate of not only your loved one, but their caretaker(s) as well. Be sure to opt for flowers delivered in a sturdy container, such as a durable plastic cube, wooden box, or a woven basket.
What plant symbolizes "get well soon"?

Four-leaf clovers symbolize good luck, of course, but there are other plants that are more appropriate to express your sentiments to "get well soon!" Anthurium plants symbolize luck, friendship, and lasting love. Snake plants, with their long and pointed leaves, signal the ability to cut through obstacles and negative energy and allow only good vibes through. Bamboo plants are also believed to have the ability to attract luck and positive energy. Any of these plants makes a great gift for saying "get well soon."
What color flower for Get Well Soon?

Bright, bold colors that evoke a sense of optimism and cheer are our favorite flowers to send that say "get well soon." Choose an arrangement with bright yellow, orange, or red as its focal point.
What goes well with Get Well flowers?

While flowers are a great get well gift on their own, it's always nice to add a little something extra for your loved one to enjoy while they recover. A plush animal, balloon, or gift basket of their favorite treats are all great options. No matter what you send, the best accompaniment will always be a thoughtful message expressing your love and support.
Can I send flowers to the hospital to say "get well soon"?

Yes, you can have flowers sent to a hospital – in fact, flowers and plants are some of the best Get Well gifts you can give. Check out our guide to sending flowers to the hospital for details on how to choose a hospital-appropriate arrangement.
Do you deliver to Wilmington, NC hospitals?

Yes, we deliver Get Well Soon flowers to all local Wilmington, NC hospitals and residences at your convenience as well as to surrounding areas.
What should I write in a Get Well Soon card?

There are myriad ways to express your well wishes for a speedy recovery, but the best message is one that is supportive and encouraging. We understand that it's not always easy to come up with the perfect get well message in the moment. If you're looking for a little inspiration, check out our list of suggestions for what to write in a Get Well Soon card.
Do men like Get Well flowers?

Of course! We find that men tend to appreciate a gift of flowers even more when it is unexpected. Surprising your loved one with a lush green plant or stunning vase of hardy blooms is an excellent way to let him know he is loved and appreciated, especially when in recovery.